There are 2 parts in this measuring guide, part 1 shoes and part 2 clothing & dress.
Part 1. Shoes
Measure your foot length by following step 1 to step 3.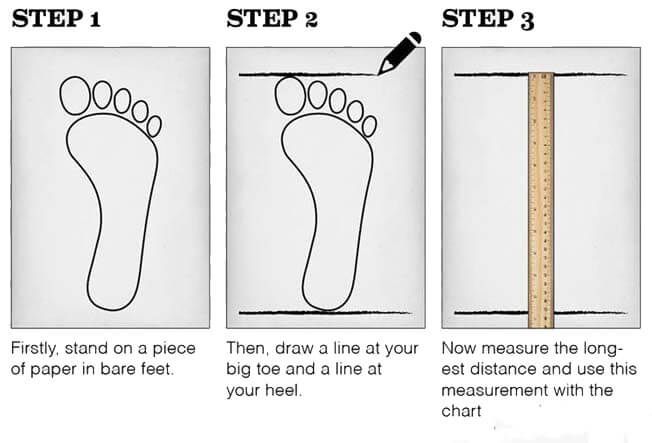 For shoes, there is "size chart" above "ADD TO CART" Button. Click "size chart", a size chart will pop up. Different foot lengths are showed on size chart, choose the right size according to your own foot length.

Below is a pop-up size chart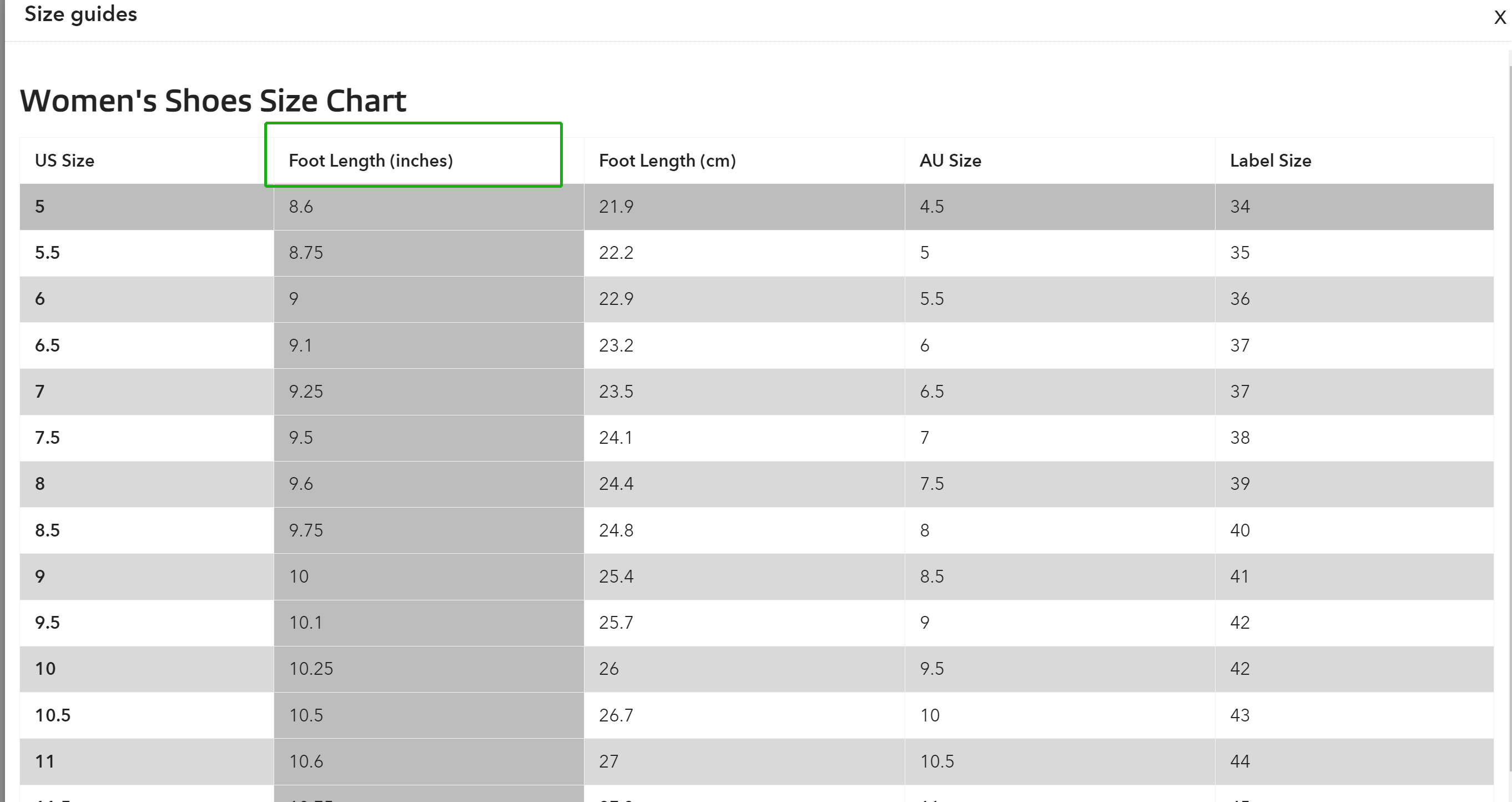 Part 2. Clothing & dresses
Measure your size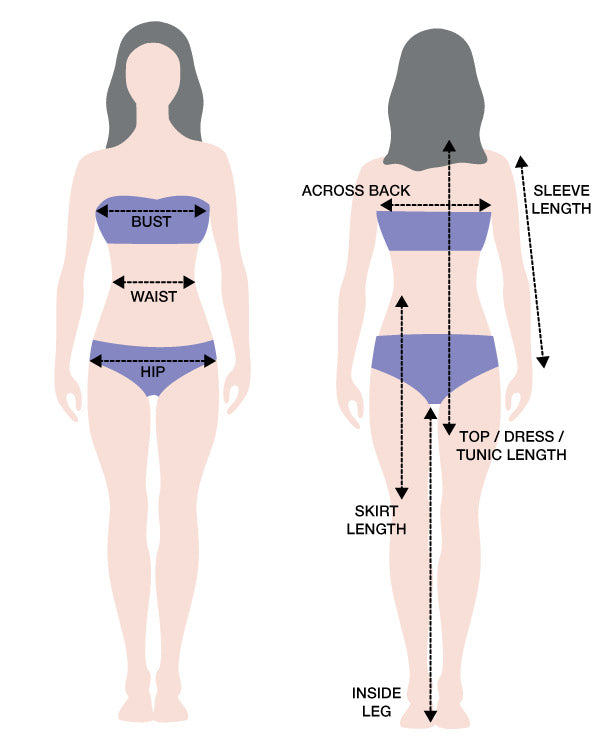 Bust: It's NOT your bra size. Measurement taken from the fullest part of the breast with your bra on.
Shoulder: Measurement taken from shoulder tip to shoulder tip.
Waist: Measurement taken from the smallest part of your waist, a little above your belly button.
Hips: Whilst standing in a natural stance measure the fullest part of the hips.
Inseam: Measure from the inner leg at the crouch to the foot (shoes off).
Dresses: Measure from the natural part of the shoulder to your desired hem length.
Bottoms: Measure from either the waist or the hip to the foot (this will vary for style & fit, shoes off).
For clothing, each item has a different size guide. Please find the size guide in the product description details, the size guide is right below the "BUY IT NOW" button. Please check the size guide and choose the right size based on your measurement.